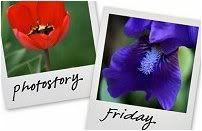 Hosted by Cecily and

Kelli
I received my first Kokeshi doll (the large black one at the back of the group) as a present, when my son
Sam
was living in Japan. They are traditional dolls that originate in Kokeshi and they are made locally out of wood. Each doll has a pedigree and a name that means something.
Harry and I eventually went to Japan and after a lovely holiday staying with the family, I bought a few more dolls to add to the collection. My original one had looked quite lonely on its own. These dolls were being sold all over the place in Japan.
From then on, whenever my son came back to visit, he bought one or two Kokeshi dolls and my collection grew!
When I first started collecting these dolls, they were virtually unheard of where I live but I am surprised to see that many local shops now sell them. The Orient has certainly arrived in my city in a big way!
I have always been interested in Babushka dolls ............ Russian dolls that fit one inside another. When I was little I had come across a set when I visited someone's house and it seemed fascinating to find one doll inside another doll, inside another and so on until the tiniest one emerged. They were really exotic and unheard of in my locality.
These dolls have also stormed our city and there seems to be no need to go to Russia to get a set of them now. Most of mine came from charity shops, though some have a doll or two missing from inside!
Have you got a collection of anything that you want to share?
Photostory Friday is hosted by
Cecily
.