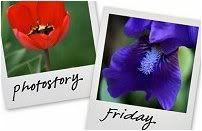 Hosted by Cecily and MamaGeek
All little girls love unicorns, stories about unicorns and toys involving unicorns and my two granddaughters are no exceptions.
I remember when I was a small girl passionately wanting to see unicorns, fairies and mermaids. I was really very disappointed when I knew that there were no such things.
Back in the summer I was snapping away in the city of Bristol and found these two magnificent creatures on each end of the Council House. The first one was taken with the sun shining on it and that showed up the gold! The second one is identical except that it faces towards the other one, but it was in a slightly shadier position, so the gold does not show up quite as brightly.
I wonder why there are unicorns on top of the Council House? Well the Bristol coat of arms has two unicorns surrounding a ship and a castle, so that must be the reason. The two unicorns in the coat of arms, guarding the Council House.
According to the internet, unicorns have been a part of the culture of China, India and western countries for thousands of years. They are mentioned in the Bible and they have been used by Scotland's Royal household.
The lion and the unicorn
Were fighting for the crown
The lion beat the unicorn
All around the town.
The lion was the symbol of England and since England beat the Scottish throne, the two creatures have been depicted in the British coat of arms. Unicorns feature in heraldry and many legends.
The horn was supposed to have magical powers and was much sought after. Unicorns could only be tamed by *pure* maidens, who would be able to lead them and let them eat out of their hands.