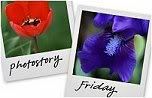 Hosted by Cecily and Sports Mama
When Harry and I recently went to stay with our daughter on the east coast, she took us for an outing to Colchester Zoo. This was a very big zoo and was divided into different sections for example Africa and Australia etc. There they had very big animals in very large compounds and they all seemed very happy and well cared for. In fact, some of the compounds were so big that we had a job to find the animals.
We really did enjoy that visit very much and would definitely recommend anyone going there.
Funnily enough, when we arrived back home, my son asked us a few days later if we'd like to go to Bristol Zoo with him and the girls.
When I was young, I can remember going to this zoo and finding large animals in small cages and it did seem quite cruel and I can remember that the polar bears had to be put down because they went mad in their tiny environment.
Anyway, I am pleased to report that there are now hardly any large animals in that zoo and the ones we saw were very happy in their environment. The zoo seems to now specialize in small animals, insects and fish. With some animals there are walkthrough compounds of fairly large and natural looking surroundings.
The highlight for me was walking through a forest of small parrots. The girls each clutched a small cup of food for the birds (bought from a stall as we were about to go in). This looked like some kind of nectar. Well when they saw the parrots racing over to get their meal, the girls chickened out and gave their cups to me and before I knew what was happening, I had an armful of small parrots waiting to take the nectar and several sitting on my shoulder. I was hoping none would poop on my light coloured jacket and I was lucky on that occasion as none did. However another lady was not so lucky and had her face and hair covered in bird's mess.
Equally enjoyable was the walk through the heated butterfly enclosure and I was able to snap some unusual species and watch them going onto the small tables of nectar and the colourful flowers that were provided for them.
I even walked through the compound where the bats were sunning themselves in the Autumn sunshine. ( Yes we are beginning Autumn now.) I didn't mind the thought of bats flying around me as they weren't vampires. They were quite large though, measuring around a foot in length and a couple of feet or more from one wing tip to another.
It is so much better to see these animals and insects in a small zoo rather than the larger caged animals of yesteryear. I was very impressed with both visits to very different zoos on the east and the west coasts.
Photostory Friday is hosted by
Cecily
. For more stories with photos, why not click the link.