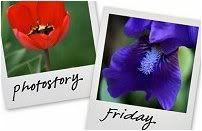 Not long after my family temporarily moved in with me, I was awakened in the early hours of the morning by the eldest grandchild crying. Funny how no one else heard that! Well I went in to investigate and found Amber, who slept in the top bunk, had wet the bed. I got her out and took her into the bathroom to wash her down. Still nobody else wakened up. I then climbed onto the top bunk to take off the wet sheets and to replace them.
All went well until I tried to get out of the top bunk entrance coming down the ladder backwards and my hips held fast. I was stuck.
"Grannie's stuck, Amber," I whispered.
"Never mind," she replied, "I'll get in the bottom with Millie!"
I went back and forth like a car doing a three point turn and found that if I came down using a different leg, I was out of my prison!
I had thought the family would take the bunk beds to the new house when they left. However the children's bedroom is so small that they would take up too much space. They use Japanese roll up beds so that they can use the floor space as a play area. The bunk beds will come in handy for when the grandsons visit!