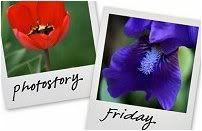 Hosted by Cecily and MamaGeek
The City of Bath is one of my most favourite places to visit. A city famous for the hot springs that the Romans used and they are still there today! (The springs, that is, not the Romans!) It is a city steeped in Roman history and beautiful buildings. People come from all over the world to be there, and it is quite usual to see official guides taking parties of visitors to the famous sights. As well as visitors from Continental Europe, the Americans and Japanese just love Bath.
The square near the Abbey is where the buskers go and these are usually of a high standard and worth listening to. The pigeons roam about hoping the many picnickers will spare some crumbs. A small version of Trafalgar Square!
This is the weir at Bath, where boat trips take people almost to the edge of it. A place of beauty and tranquility. However it is a dangerous place to be in a small boat as people have been drowned in the weir, sucked down under the waterfalls.
Although Bath is a place of beauty, parts of it are under reconstruction, as are many other places in the South West right now. When it is finished, it will blend in with the  older architecture. Until then, there is the inconvenience of dust and noise around certain parts of Bath. 
The beautiful weir is not far from all this chaos, but you'd never guess looking at the tranquil pictures, would you?
Yes, I will definitely be coming back to Bath to take more pictures!
This is my story and these are my photos for Photostory Friday.