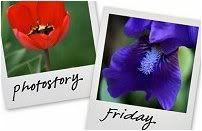 Hosted by Cecily and MamaGeek
This lady granted me permission to take her photo on my recent excursion to Bath. As you can see she was dressed up in a Jane Austen costume!
However, she wasn't the only one! There were several young ladies dressed up in costumes, one of them Japanese, but she went scuffling off before I could ask her for a photo.
Well, its not surprising that so many Jane Austens are about in Bath, as there is a Jane Austen Centre there. 
I have added a link in case any one would like to find out more about this wonderful authoress and her connections to Bath. Press
here
.