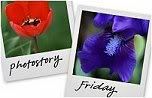 Hosted by Cecily and MamaGeek
Blaise Castle is a lovely place to visit. There are adventure playgrounds for children from toddler age up until thirteen. There is a large open space of grass to play on with woods behind.
A museum stands to one side of the grass and a cafe is close by, everything that you could wish for to provide a good day out for children.
This is the lane that goes through the woods to eventually reveal another grassy area.
At the top of the grassy place is a castle with a little door, that is locked. You will see that this castle was built in 1766 and restored in 1982, so it is very old. However the castle was built on an iron age site, so there was always some sort of building and activity in this area.
Here is the castle in all it's glory. What a marvellous sight. For anyone who doesn't know it is there, it must be a magical moment when coming out of the woods and seeing that unexpected surprise. It is easy to imagine the people that might have lived in a place like this, in days long gone.
However, I don't think that this castle was ever used as a habitat or used as a fortress, but more as an ornamental building, to enhance the beauty of the surroundings. It certainly is in a very lovely place.
You can see the top of the blue door that I showed earlier, at the bottom of this picture.
I went for the day earlier in this year, with my son and daughter and all the grandchildren and there was something for all of them to do. While they were in the adventure playground we adults could read a book or do a puzzle or just people watch. The children didn't like the thought of walking, but once they got started, they really enjoyed it. A brilliant day out.